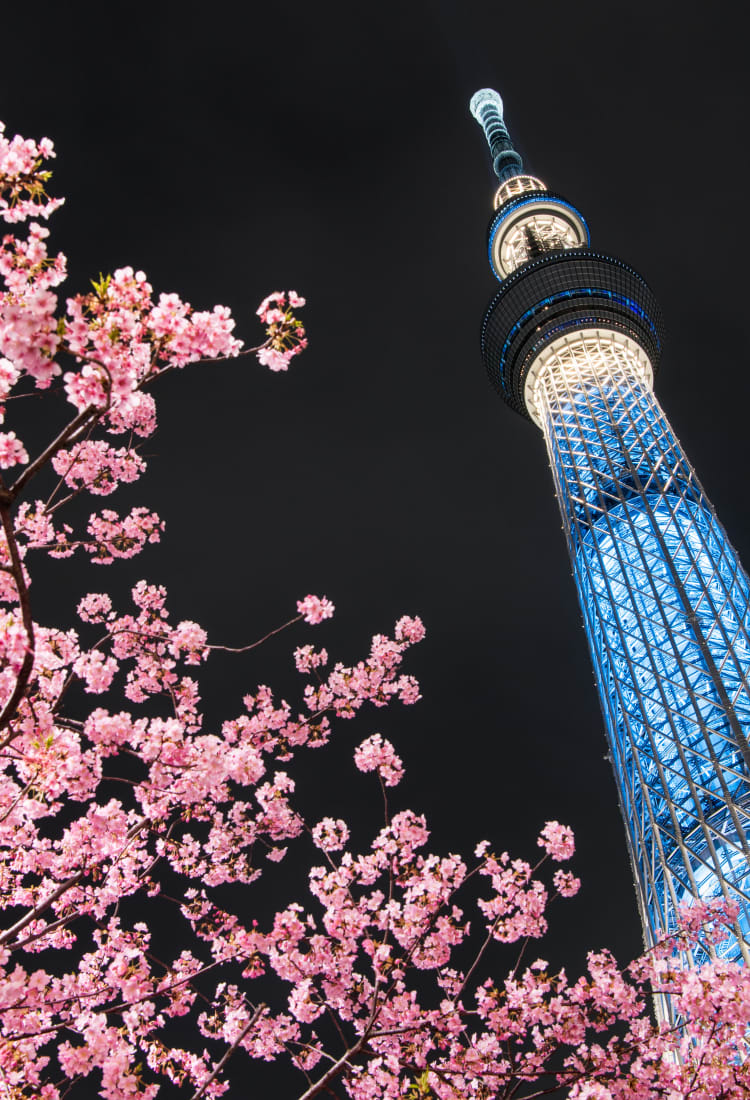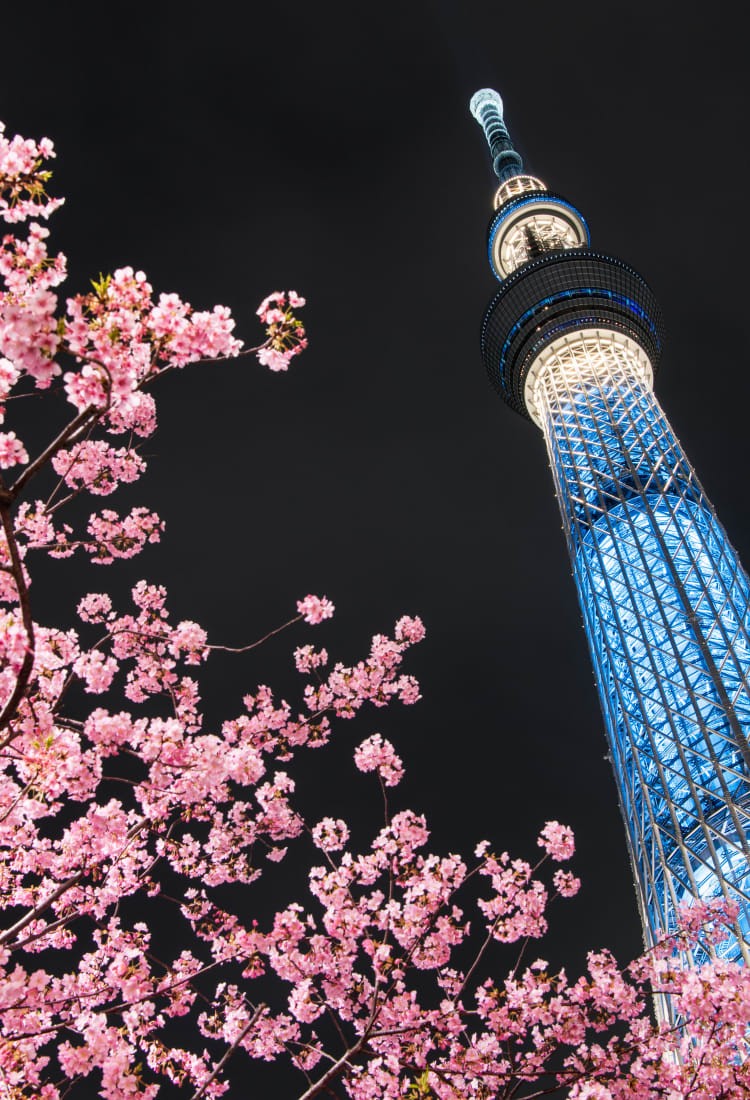 GUIDE
Japan in April
Spring hits its stride
Spring really bursts into life in April as the brief period of blossoming cherry trees gives way to pleasing green foliage and milder temperatures. It's an easygoing time when you can make do with light jackets and long sleeved shirts. Research is a must when planning a trip to see the cherry blossom since peak periods vary significantly by location as well as year to year.
Know Before You Go
A tarp and some refreshments are all you need for your very own hanami party—the local term for cherry blossom viewing
Though you may miss the peak blossom period in one place, you're never more than a train ride away from somewhere still enjoying it
Some of Japan's top-rated areas for hanami are in places you may have never heard of
Relaxing under the blossoms
Japan's fiscal year ends in a flurry of activity on March 31, leaving much of the population in the mood to kick back. Hanami parties provide the leisure activity par excellence, as revelers stretch out on tarps to spend time with friends and family. While most cities have a go to spot, you can enjoy the hanami experience in any park or public space where the cherry trees are in bloom. When planning your visit, please keep in mind that the cherry blossom period is brief in any given place but rather long on a national scale. Beginning in January in Okinawa


, it lasts well into May in Hokkaido


and mountainous areas. You can follow the bloom of the cherry blossom


as they travel up the country.
Under the lights
Takada Castle Site Park


in Niigata


and Hirosaki Park


in Aomori


are great spots for nighttime blossom viewing. Much thought goes into illuminating large numbers of trees with impressive results. Takada Park deserves special mention for its spacious castle grounds and impressive blossom corridor. Plan your trip to Takada in early to mid-April and Hirosaki, later, at the end of the month. Cherry blossoms and Mt Fuji
Lake Kawaguchi


and Fujiyoshida may not be household names outside Japan, but both are iconic places for viewing blossoms near Mt. Fuji. The former offers an attractive lakeside setting while the latter has a famous pagoda, often photographed and featured in promotional material. The blossoms in these areas are usually at their best between early and mid-April. Late bloomers
From mid-April to early May, you can see a wonderful variety of late-blooming cherry trees in the northern Tohoku region, and in the mountainous areas of Nagano


and Niigata


. Perhaps the single most famous tree in the country blooms in Miharu Town, Fukushima Prefecture, from early to mid-April. Farther north, Hirosaki holds a festival from late April to early May each year. With picturesque castle grounds and row boat rental nearby, the Hirosaki Cherry Blossom Festival


has a reputation as one of Japan's top sakura celebrations. It's not all cherry blossoms
For blooms of a different kind, head to Ashikaga Flower Park


in Tochigi Prefecture


for its famed wisteria-viewing event


held from mid-April to mid-May. Elsewhere, Tonami Tulip Park


in Toyama Prefecture


puts on an unforgettable floral display (mid-April to early May) with 3 million tulips of various colors. Spring openings in national parks
April isn't all about cherry blossoms—it also brings the opening of popular mountainous locations which are closed during the winter months. The Tateyama Kurobe Alpine Route


fully opens on April 15, granting access to the famous snow corridor at Murodo


. At the south of the Northern Japan Alps


, Kamikochi's opening ceremony is held on April 27 with transportation running into Chubusangaku National Park. A perennial favorite in Gifu
April as with other months sees festivals of one kind or another, but if you only have time for one, make it the Takayama Spring Festival


. With a dazzling array of antique floats colorfully illuminated by night, the main procession is pure art in motion. * The information on this page may be subject to change due to COVID-19.
Did this information help you?
out of found this information helpful.