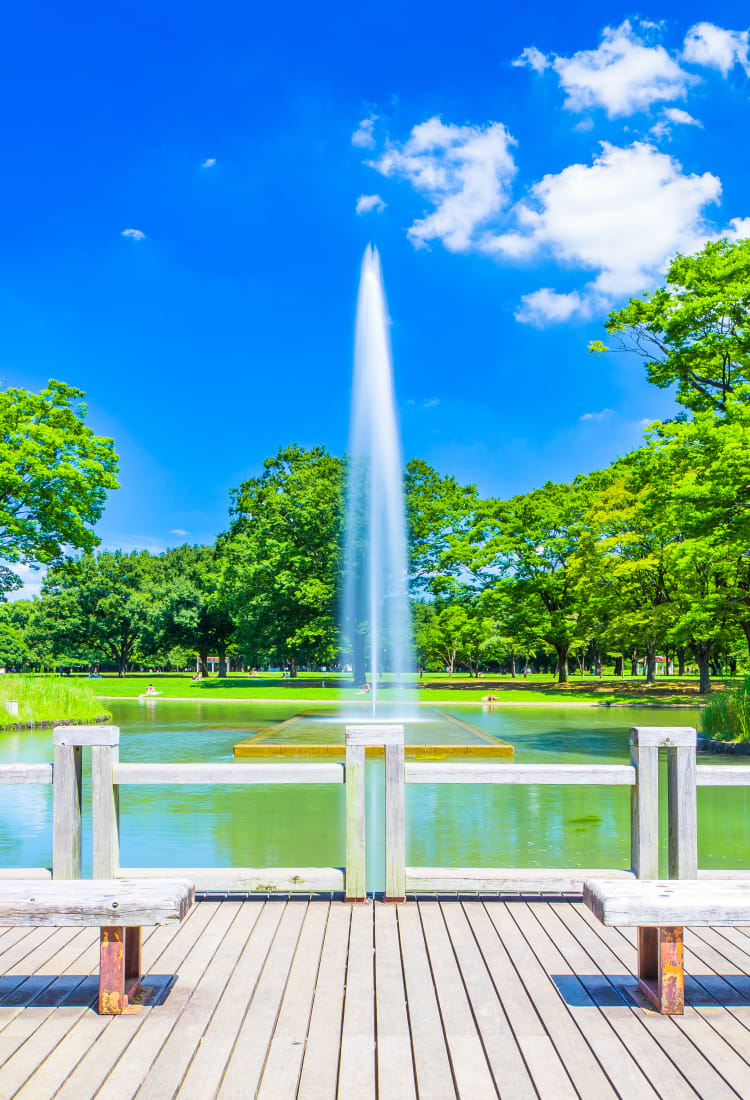 GUIDE
Japan in September
Summer eases into autumn
Though nominally one of Japan's three autumn months, September can still be quite hot in much of Japan. Hokkaido


is the exception where temperatures cool and the leaves begin to change color in some places. Beach resorts tend to empty out as beach season is declared officially over, but beach trips are still a viable option with the added bonus of fewer crowds.
With summer holidays over and people returning to work and school, it's not just the beaches that see fewer crowds, but much of Japan in general. Note that the weather is largely very good, but can be unpredictable with typhoons at their most frequent from late August and through much of September. Try to leave some flexibility in your itinerary in case a typhoon does happen to pass through while you are visiting.
Know Before You Go
Beaches and tourist attractions enjoy far fewer crowds than in August
The Kishiwada Danjiri Festival in Osaka is a must see for anyone in the area
Sports fans can choose between baseball games, a major sumo tournament in Tokyo and motor sports events at multiple circuits
Fall colors can be seen as early as the beginning of September in certain Hokkaido locations National sports—traditional and contemporary
Since its introduction to the country in 1872, baseball has been a staple of Japanese sport. Every year, 12 teams compete for league pennants and places in playoffs that conclude the season. With colorfully offbeat names like the Carps and Swallows, Japanese clubs also boast some of the most passionate (yet polite) sports fans. If anything, the support culture is just as interesting as the games themselves. Tickets for baseball games can often be bought ahead of time at convenience stores, and it's worth checking for availability even at short notice. If you're not a fan of baseball, consider a visit to Suzuka Circuit


in Mie


or Twin Ring Motegi


in Tochigi


. Both offer a selection of motor sports events in September.
For a more traditionally Japanese sport, aim to be in Tokyo from the second to fourth weeks of September. The September Grand Sumo Tournament takes place at the Ryogoku Kokugikan


sumo stadium. Tickets may be purchased up to a month in advance. Find more about how to reserve your tickets here


. Festival highlights around Japan
Though not on par with August, September has a fine matsuri season of its own. The Owara Kaze no Bon Festival


takes place in the Toyama City


suburb of Yatsuo Machi on the first three days of September. With hundreds dancing in procession through streets lined with old wooden buildings, it's Toyama Prefecture's big annual festival. One of urban Japan's most dramatic displays, The Kishiwada Danjiri Festival


in Osaka


thrills spectators with its display of portable shrines wheeled at breakneck pace through packed streets. Also in mid-September, the Tsurugaoka Hachimangu Reitaisai


features Yabusame-Shinji, an event that combines traditional horseback archery with solemn rites at a historic shrine. Later in the month, Aizuwakamatsu in Fukushima


holds its Aizu Matsuri in which colorful processions bring different periods of local history to life. Late beach vacations and early fall colors
The tail end of summer and the very beginning of autumn, you can spend a few days hiking autumnal trails in Hokkaido


followed by some downtime sunning yourself on a beach in western Japan or an island in the Pacific. Daisetsuzan National Park


is one of the best places for early autumnal hikes in Hokkaido


, with leaves turning at the beginning of the month and peaking around mid-September. Apart from the obvious contenders such as Okinawa


and the islands off Kyushu


, beach resorts on the Izu Peninsula and along the coast of Wakayama are good options. Not only do they boast nice beaches, but they also double as hot spring resorts with plenty of additional attractions nearby if the weather is not good for visiting the beach. * The information on this page may be subject to change due to COVID-19.
Did this information help you?
out of found this information helpful.