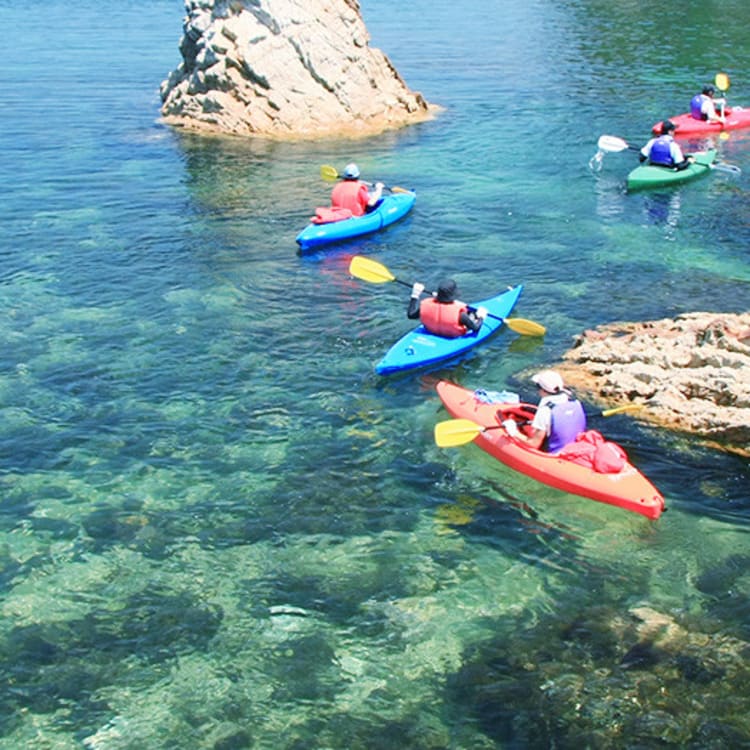 Extreme Adventures
Extreme Adventures
Extreme adventures are incredibly popular in Japan, with its many stunning national parks and nature reserves serving as the perfect backdrop for adrenaline sports and other heart-racing activities.
Thrill-seekers make a beeline for Nametoko Valley, just a day trip from Uwajima in Ehime, Shikoku island. There you'll find Forest Canyon, boasting a 40m natural water slide, waterfall abseiling, and deep pools perfect for leaping into as you go canyoning.
White water rafting is another extreme way to experience Japan's natural beauty, with a number of fast-running rivers to navigate, running through stunning parks. One of the most popular is in the Minakami area, which boasts the gushing Tone River. Minakami is located in Gunma, just over an hour away from Tokyo by shinkansen.
On Rishiri Island, off the coast of Hokkaido, you will find surfing and skiing that caters to the adventurous. In the winter months when the snow falls, the remoteness of the island means that skiing and snowboarding are done without lifts, so they are definitely not for beginners. Tour operators are available on the island, and recommended even for the most experienced black diamond runners.
Australian and NZ bungy experts brought the adventure sport to Japan many years ago, and now they operate some of the most incredible jumps in the world. Japan's highest bungy jump is the 62-metre dive in Sarugakyo Onsen, or head to nearby Tone-yawa at Minakami for a 42-metre plunge off a bridge.