 ITINERARIES
Best of Japan's World Heritage
Explore monuments of Japan's rich cultural history
Recommended length: 4 days
Nowhere is the power of the imperial house and military elite throughout Japan's history more evident than in the two ancient capitals of Kyoto and Nara
These two cities are home to temples, shrines, and palaces that were at the forefront of cutting-edge architecture in their day and helped secured the fortunes of the patrons who showered wealth upon them. In contrast, the rural Hida Valley exhibits heritage of a different kind, but no less extraordinary: the gassho-zukuri farmhouse.
Savor the mystical atmosphere of Kasuga Taisha Shrine's primeval forest
Stay in an old heritage farmhouse in the Hida Valley
Admire centuries-old Buddhist statuary and treasures from the Silk Road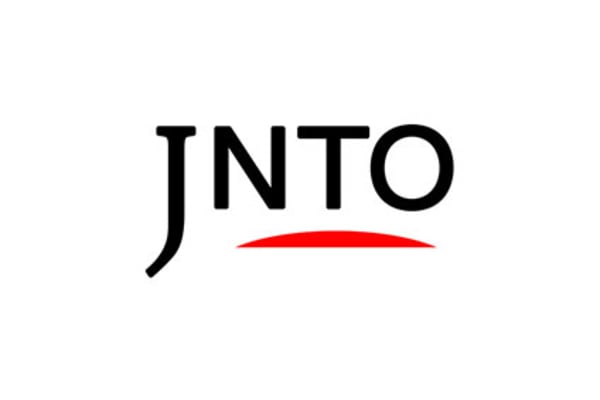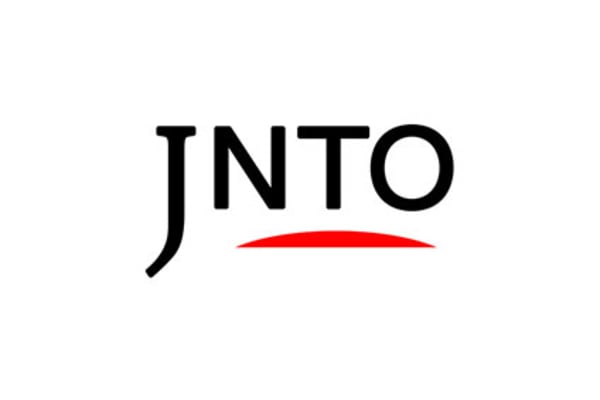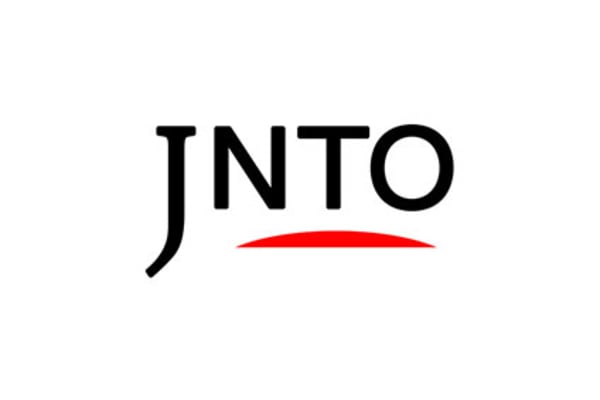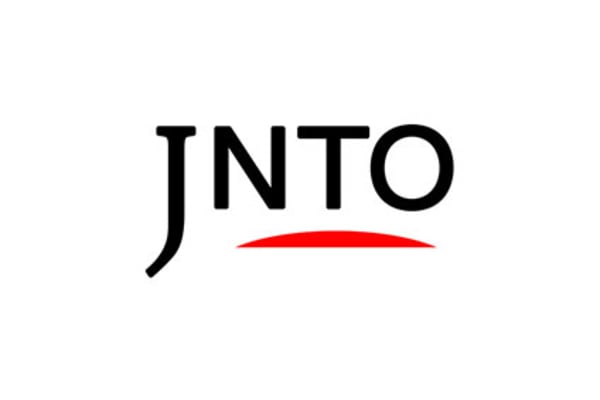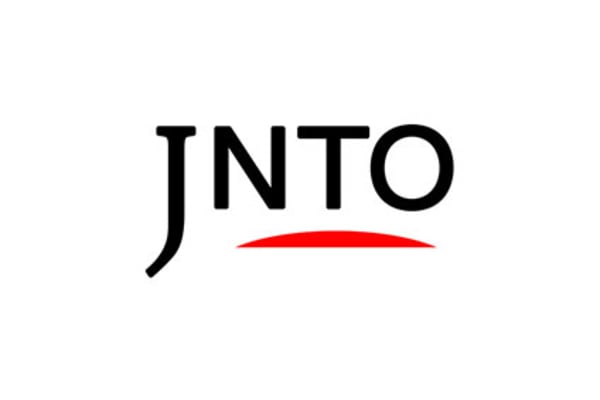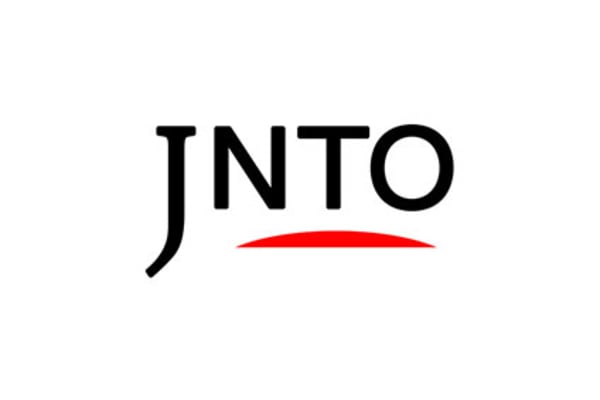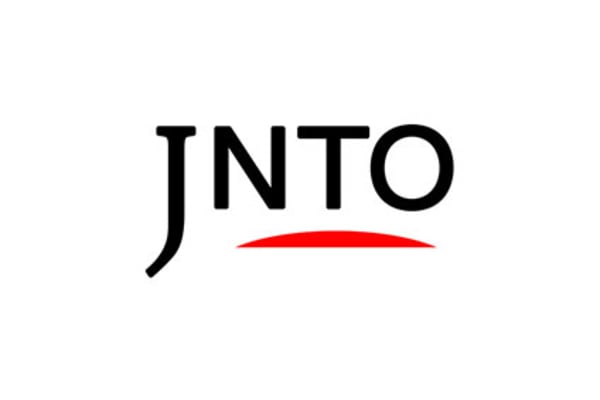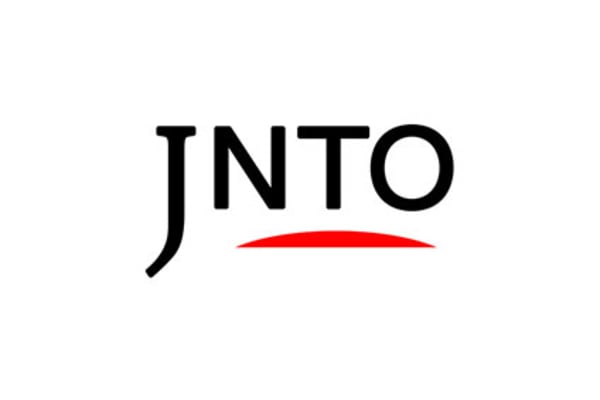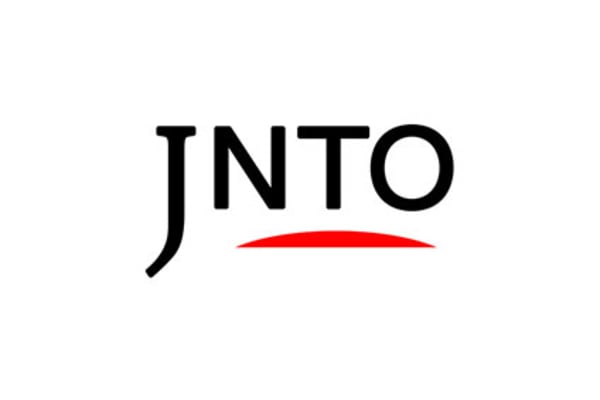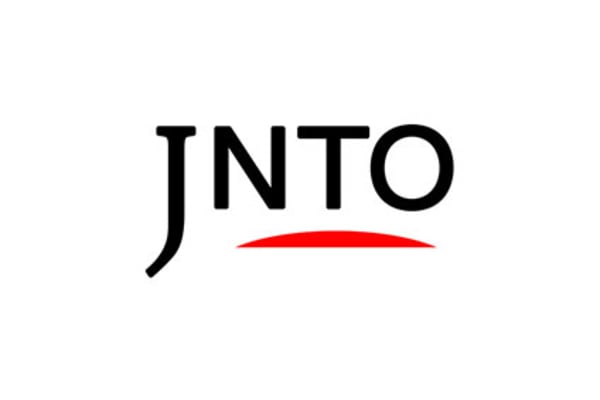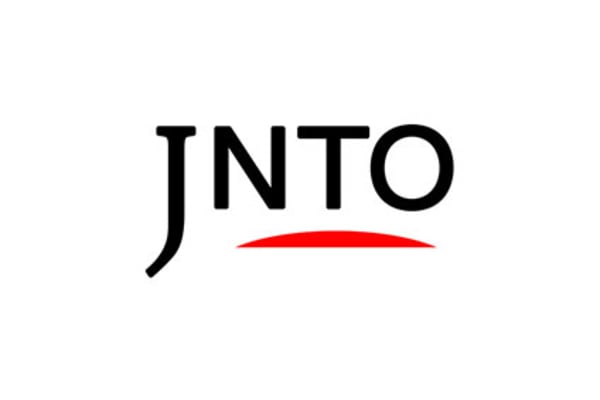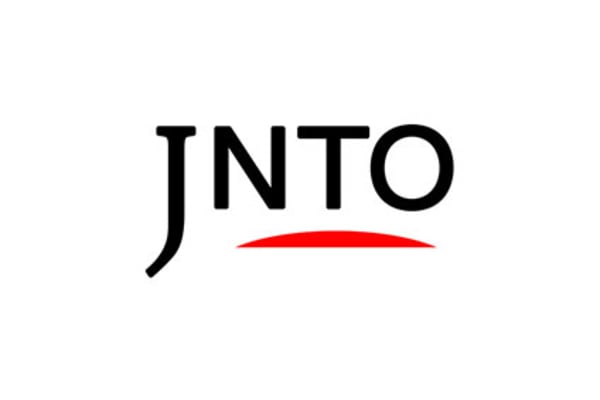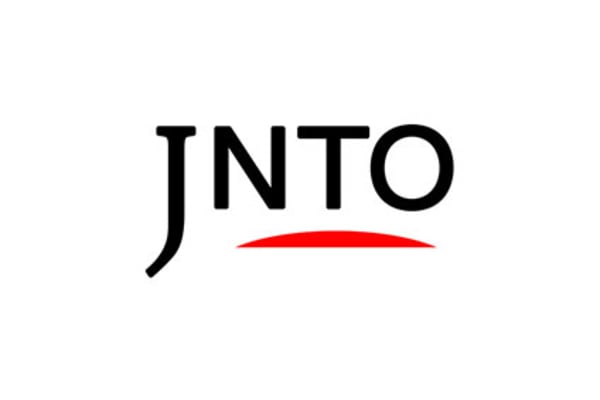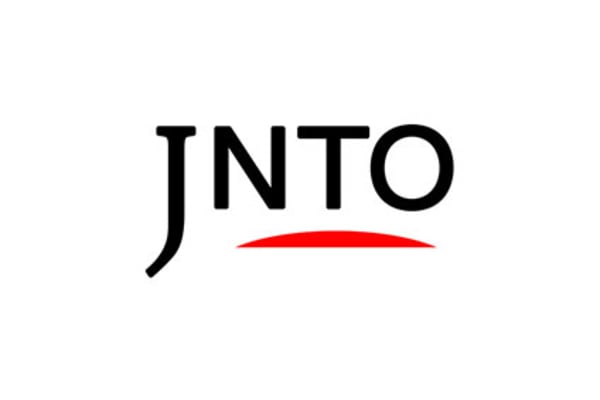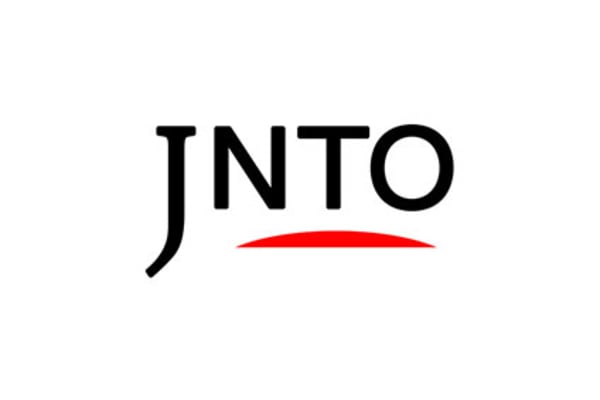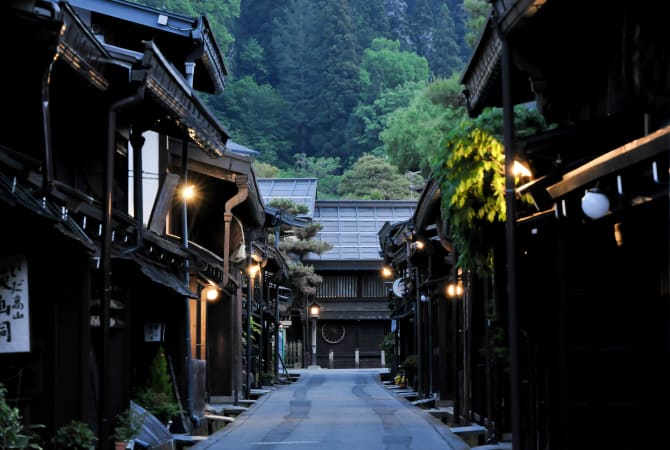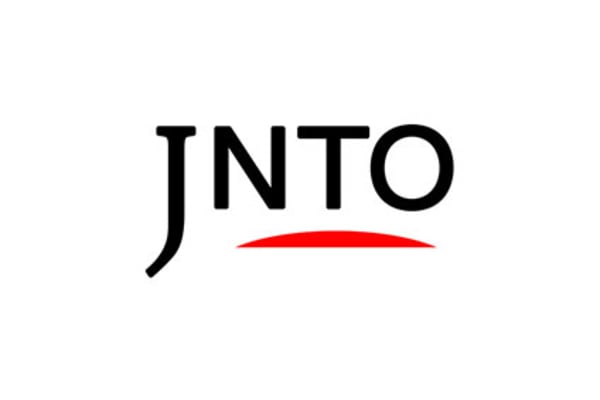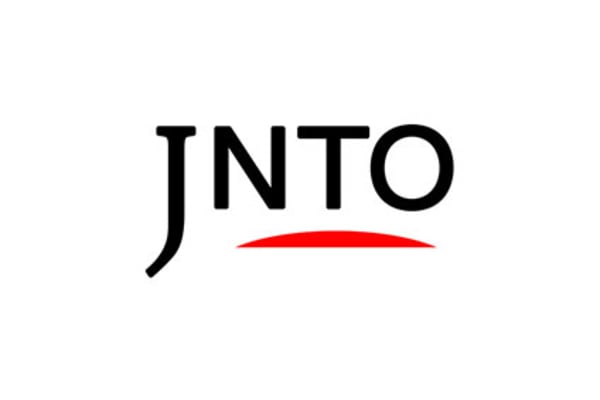 Day 1








Nara
Ancient temples and World Heritage
The historical capital of Nara


is home to some of Japan's earliest extant examples of temple architecture, built during the first years after monks from the Asian continent introduced Buddhism to the country. This itinerary focuses on the World Heritage sites concentrated in the green expanse of Nara Park


, a short distance from Kintetsu Nara Station and slightly further away from Nara Station.
Kofukuji Temple
Kofukuji's iconic five-tiered pagoda
With a history of over 1,000 years, the highlight among Kofukuji Temple's


many treasures is undoubtedly the elegant statue of Ashura. Made with a dry lacquer technique, the statue has a cult following in Japan, and many thousands of visitors travel from across the country to see it each year. Ashura is one of Buddha's eight protectors, with six arms. Look carefully at its three delicate faces, and you notice each with different expressions.


Kasuga Taisha Shrine
Kasuga Taisha's 3,000 stone lanterns
The approach to Kasuga Taisha


is fitting for a shrine of its age and importance: an extraordinary 3,000 stone lanterns line the route for worshippers through primeval forest, among which also roam the hundreds of sacred—and protected—deer of Nara. This stately shrine is connected to the Fujiwara family, which enjoyed huge influence during the 9th to 12th centuries through intermarriage with imperial family members.
Todaiji Temple
The world's biggest bronze Buddha
Bear in mind when you stand in awe before the immense structure of Todaiji Temple's


main hall that it is, in fact, only a third of its original size. The figure of the Dainichi Nyorai, or Buddha of the Cosmos, is 16 meters high, and its original construction in the 8th century exhausted the country's supply of bronze, and thousands of monks from around the Asian continent attended the unveiling.


Nara National Museum
Preserving the history of Buddhism in Japan
Come one late-October morning to this grand museum, and you will notice scores of people waiting in line before opening time. While Nara National Museum


has a splendid permanent collection, its annual exhibition of treasures from the repository of Todaiji Temple


, called Shoso-in, is a highly anticipated event. The objects on display date to as early as the eighth century and are a testament to just how connected Japan actually was with the rest of the Asian continent. Reserve your tickets in advance.


Gangoji Temple
Mandala art and mischievous ogre statues
Naramachi


, the old merchant quarter of Nara, makes a pleasant detour away from the crowds of Nara Park, with charming shops, restaurants, and a sake brewery. But also located here is the often overlooked Gangoji Temple


, another World Heritage site. Historians believe the 7th-century Asukadera Temple, Japan's oldest Buddhist temple, was moved here at the same time as the relocation of the capital to Nara


. While damaged by fire, parts of the building are immaculately preserved today.
Day 2
Kyoto
The cultural capital of Japan
Kyoto is considered the cultural capital of Japan for good reason: the city is filled with both UNESCO World Heritage Sites and National Important Cultural Properties, among them temples, shrines and the villas of shoguns. The seat of the emperor for over 1,000 years, the city has a great deal of pride in these monuments.


Nijo Castle
Built in 1603 as the home for Shogun Tokugawa Ieyasu
Built after the defining Battle of Sekigahara, which ultimately united Japan under the Tokugawa Shogunate, Nijo Castle


represented the new regime's presence in Kyoto—the home of the imperial house—despite relocating the capital to Edo (now Tokyo). It is less castle-like than palatial, giving a hint as to its real symbolic purpose. The interiors, lavishly painted in gold, with large, imposing compositions, and the surrounding stately gardens make the castle a must-see.
Kinkakuji Temple
Kyoto's most iconic temple
Although it was reconstructed in the 1950s, the so-called Golden Pavilion is nonetheless one of Kyoto's most iconic buildings and occupies an important place in Japanese history. As the villa of the third Ashikaga shogun, it was a clear assertion of dominance over the imperial court. The pavilion itself sits on the edge of a pond with the northern mountains serving as an impressive backdrop, and is covered with some 27 tons of layered gold leaf.


Yasaka-jinja Shrine
An emblem of Gion
Walk to the far eastern end of Shijo Street, past the shops and the teahouse-lined street of Hanamikoji, and you will eventually spot the orange gate of Yasaka-jinja


, one of Kyoto's oldest shrines. This area is completely transformed in mid-July by the annual Gion Festival


, during which Yasaka-jinja Shrine serves as the centerpiece, from where white robe-clad men carry the golden portable shrines on a journey around the city. The shrine, and Maruyama Park


behind it is accessible at night, and lanterns illuminate the grounds.
Chionin Temple
An imposing wooden gate overlooks spacious gardens
Walk through Yasaka-jinja to Maruyama Park, and it will be hard to miss the imposing Sanmon wooden gate of Chionin Temple—the largest of its kind in Japan. Chionin Temple


is the head temple of the Pure Land sect of Buddhism and believed to hold the ashes of its founder. While the main hall is undergoing renovations until 2019, the smaller temple buildings, connected by stone staircases, are open, and there are great views over Kyoto from the top.
Kiyomizudera Temple
Kyoto's famous temple on stilts
The extraordinary architecture of Kiyomizudera Temple's main hall is what makes this a classic World Heritage in Kyoto. An intricate network of pillars supports its large platform, perched on the mountainside—something seen in only a few other temple structures in Japan. It also exhibits early earthquake-resistant techniques, since the structure is made entirely without nails, allowing the joints to move. This spot is extremely popular, so an early start is highly recommended.
On your descent from the temple, why not explore the shops and stalls along Sannenzaka and Ninenzaka slopes? There are number of kilns in the area making it a shopping heaven for ceramics lovers.
Day 3


Nagoya
An urban transport hub
One of Japan's fastest-growing cities, Nagoya


is a major transport hub with convenient access to locations all around Japan. Where the metropolis lacks World Heritage Sites, it makes up for with world-class shopping, dining, and entertainment, making it a suitable rest-stop and place to browse for souvenirs between Kyoto and Takayama. Head to Sakae


, the city's buzzing commercial center marked by Nagoya TV Tower. A number of facilities are based here, including the Fine Arts Museum.


Noritake Garden
Fine porcelain with Western motifs
A short distance away from Nagoya Station


is the headquarters of the world-renowned Noritake Ceramics


. You can tour their workshops for a behind-the-scenes look at how their tableware pieces are made, and also have a go at painting your own. There is also a restaurant where you can pick up a light lunch.
Day 4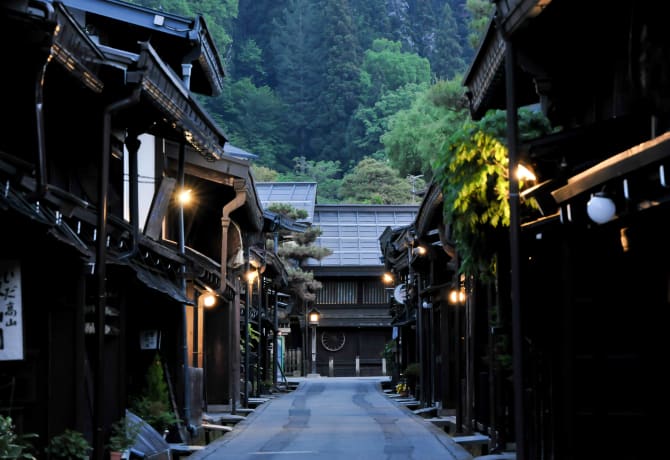 Hida Takayama
Discover Japan's traditional architecture
Explore the Hida area in Takayama's environs, home to unique architecture in idyllic, rural surroundings.
A circular route bus that runs on the outskirts of Takayama


stops at Hida Folk Village


, home to several farmhouses with dramatic, steep thatched roofs, designed to withstand heavy snow. This style of architecture is called gassho-zukuri, after its resemblance to a pair of hands in prayer. The same bus goes to Festa Forest, an underground museum where you can see the ornate floats used in festivals, called yatai, as well as the largest drum in the world and even a collection of clockwork dolls.


Shirakawa-go
A village of traditional thatched-roof houses
Approximately an hour by bus from Takayama, the Shirakawa-go


area is comprised of several hamlets of gassho-zukuri homes up to 300 years old. Like UNESCO World Heritage site Gokayama


, located another hour away, it is highly photogenic the year round, and an observation deck offers an outstanding view over the valley. Many of the homes here have been converted into quaint shops and accommodations. The former atelier of the famous painter, Jin Homura, serves as a museum for his vibrant acrylic works.
Every autumn at harvest time, the area hosts a five-day-long festival, called Doboroku Matsuri no Yakata. Doboroku refers to home-brewed sake—banned in much of Japan—featuring heavily on this occasion, both as an offering at the major shrines but also as a cause for merriment and dancing by locals. Celebrations center around Shirakawa Hachiman Shrine in the Ogimachi district.
More to Explore








Kanazawa
A cultural capital along the Sea of Japan
Under two hours from Shirakawa-go by bus or car, Kanazawa


makes a wonderful place to visit for lovers of Japanese art, culture and food. Visit one of Japan's best landscape gardens, Kenrokuen Garden


, crafted by samurai lords over two centuries. Stroll through samurai districts, visit teahouses and tastte the cuisine of Ishikawa


at Omicho Market


, a bustling thoroughfare with products from local producers and fresh fish from the Sea of Japan.