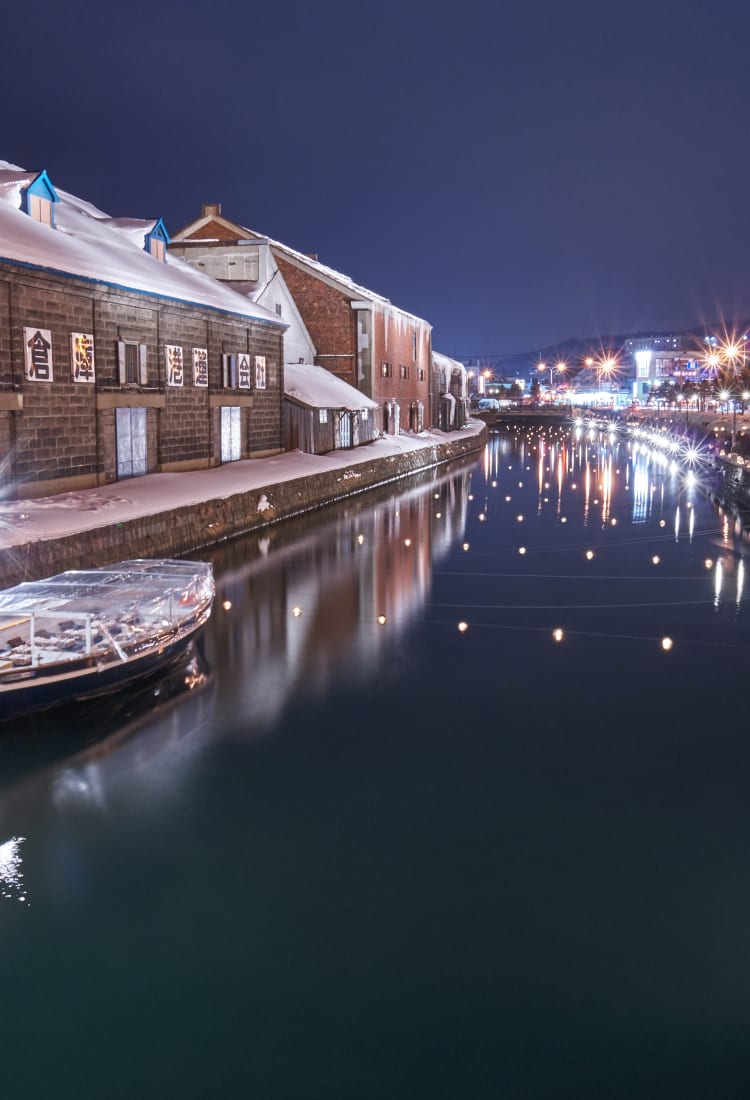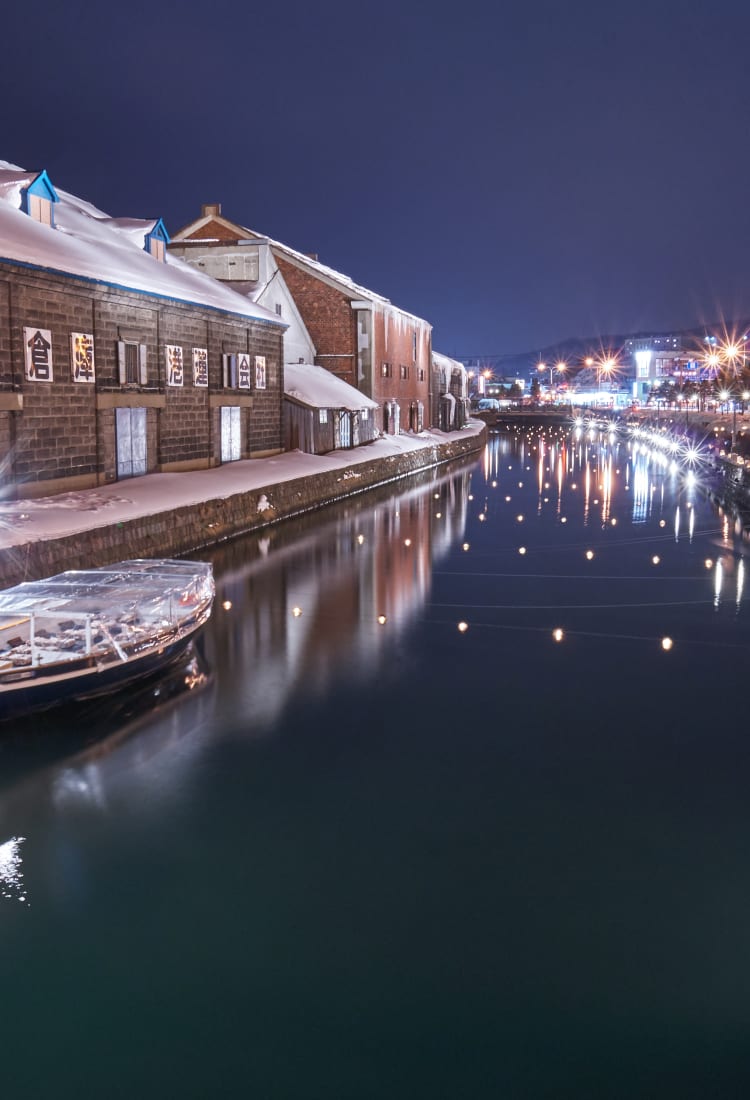 GUIDE
Japan in February
High spirits in late winter
With some of the coldest weather of the year, February demands physical activity and several layers to stay warm. Seasonal events often celebrate one of two things: winter weather, best seen in Sapporo's wildly popular Snow Festival; or boundless vigor, as with the Saidai-ji Temple Eyo (Naked Man Festival)


. Winter sports present a popular way to pass a snowbound weekend, and piste conditions remain exceptionally good for most of the month in Japan's top snow sports areas.
Know Before You Go
Though uncommon, snow can fall in Tokyo and other urban areas such as Osaka and Hiroshima, so wear sensible walking shoes
Hokkaido, Nagano and Niigata are among the most popular destinations for snow sports
The Sapporo Snow Festival attracts huge crowds, so be sure to reserve your accommodations early A change of season?
A surprising amount of Japan's national identity rests on the idea of four distinct seasons. Spring, summer, autumn and winter all behave themselves and stick to the script, so the story goes. And yet the traditional Japanese calendar, curiously enough, has spring beginning on February 4. Don't be fooled, though—Japan is still very chilly (and also quite snowy) in some places, and you'll want to dress appropriately.
Winter events to warm the spirits
The undisputed top dog of winter-themed events in Japan, Sapporo's Snow Festival


draws over 2 million visitors each year. A vast array of ice and snow sculptures at multiple venues provide the main attraction, but it doesn't end there. Food and drink on offer at countless kiosks keep moods buoyant as temperatures drop. Similar festivals with fewer crowds are the Akita Yokote Kamakura Festival


, Niigata's Tokamachi Snow Festival


and Aomori's Hirosaki Castle Snow Lantern Festival


. For something completely different all together, check out the Saidai-ji Temple Eyo (Naked Man Festival) in Okayama


. With scores of loincloth-clad men fighting for dear life to get their hands on the shingi (sacred wooden stick) that will bring them luck, it's a good example of how some things just need to be seen to be believed. Expect pummeling, breathless drama, lightning-fast reversals of fortune, and bare flesh everywhere you look. That's entertainment!
World-class skiing
Since Japan is a mountainous nation with significant snowfall, you can find ski resorts all across the country, but mention skiing in Japan, and many people naturally think of Hokkaido


. This is not without good reason: Niseko


and the nearby resorts of Rusutsu


and Kiroro


rank among Japan's very best ski areas. High-quality powder snow, long runs, and extensive off-piste options all contribute to the prestige. Alpine bliss in central Japan
Nagano Prefecture's high altitude and alpine sports culture made it a natural choice for the 1998 Winter Olympics. With several famous resorts including Hakuba Happo-one (home to Olympic-quality runs), Hakuba


attracts a large number of skiers from abroad. Elsewhere, in the northeast of the prefecture, the Shiga Kogen Area


boasts a terrific array of resorts all covered by a single all-access pass. Members of Japan's royal family even ski here. On the northwest coast, Niigata


is home to major resorts like Myoko Suginohara


and Akakan, both well worth a visit. Avoiding the cold
Anyone allergic to winter weather can choose from various indoor alternatives. A dose of traditional performing arts at Ginza's Kabukiza Theatre


will keep you entertained in a heated environment as will settling down in a department store. If all else fails, submerging yourself in the naturally heated waters of a hot spring resort is a time-honored way to keep warm. Another option is to seek warmer climes down south. Okinawa


is already in the middle of cherry blossom season in early February, with temperatures ranging from 15-20 degrees Celsius. Nearer to the mainland and easily reached by shinkansen, the island of Kyushu


is relatively temperate and home to one of Japan's most famous onsen towns, Beppu


. The onset of spring
Despite the cold, there is a theme of emerging vitality and new beginnings in February. Towards the comparatively warmer latter half of the month, plum trees bloom heralding the onset of spring. Kairakuen Garden


in Ibaraki


, Koishikawa Korakuen


in Tokyo


, Kitano Tenmangu Shrine


in Kyoto


and Dazaifu Tenmangu Shrine


in Fukuoka


are among the top spots to see the blossoms. * The information on this page may be subject to change due to COVID-19.
Did this information help you?
out of found this information helpful.