Special 2020 discounts
for the Nagara River railway
and Gujo City sightseeing spots
Special Deals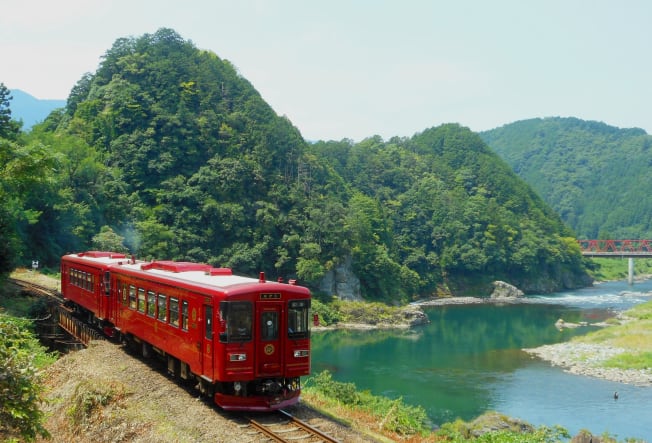 Duration:
From January 1 to December 31, 2020
Nagara River Railway
Two-Day Free Ticket: January 1 to December 31, 2020
Nagara Sightseeing Train: January 1 to December 31, 2020
(Limited to day of tour)
Meiho Ski Resort: This program's reception period has ended. January 1 to March 22, 2020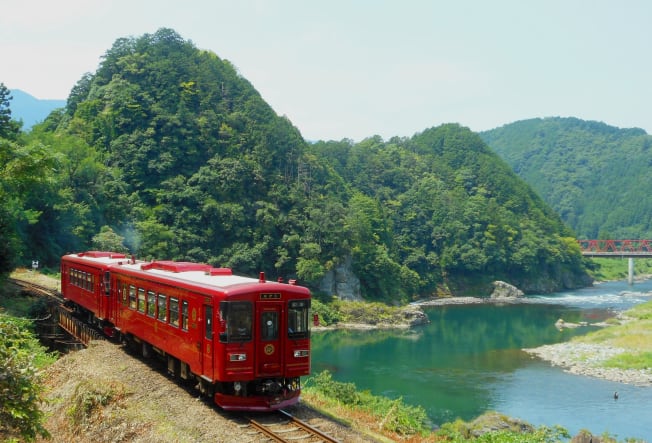 Overview
Gifu Prefecture sits in the middle of Japan's main island, Honshu. Book a trip on the Nagara River Railway—which runs alongside the famous river of the same name—and take in Gifu's gorgeous landscapes at leisure.

In the winter, hop aboard the free shuttle-bus service to Meiho Ski Resort, where you can enjoy skiing, sledding, and snow-rafting, among other fun outdoor activities. If visiting during the summer, be sure to participate in the Gujo Odori dance festival, considered one of Japan's best summer events. Regardless of the season, there are always numerous activities to enjoy, including a novel replica-plastic-food workshop.
Benefits
Visitors on the Nagara River Railway can enjoy:

50% (2,000 yen) off the Two-Day Free Ticket.
For an additional 510 yen, take advantage of the Nagara sightseeing train viewing plan (if seats are available)

Up to 27% off lift tickets at the Meiho Ski Resort, and a free shuttle service between Gujo-Hachiman Station and the resort.
How to get involved
Please show the corresponding campaign page from the JNTO website on your smartphone, or bring a printed copy of the corresponding page. Please show your passport so we can verify that you are traveling from overseas.
Conditions
Limited to overseas travelers.
Information
Venue Name and info
Nagara River Railway, Meiho Ski Resort, and Gujo City sightseeing spots
Inquiries
Nagara River Railway Co., Ltd.
JR Tokai Tours
E-mail: toiawase1-chubu@jrtours.co.jp
Languages supported: English, Japanese

Meiho Ski Resort
E-mail: info2019@meihoski.co.jp
Languages supported: English, Chinese, Japanese

Gujo Tourism Federation
Email: renmei@gujokankou.com
Languages supported: English, Japanese
Site URLs