Sightseeing and skiing
at Sapporo Kokusai Ski Resort,
the largest ski resort in the Sapporo area
Special Deals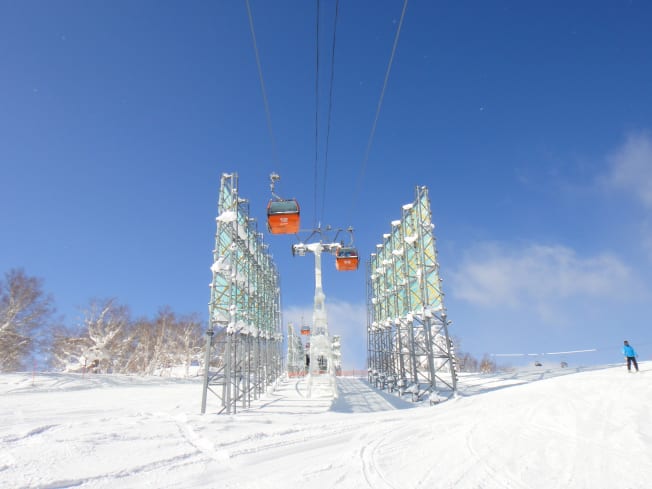 Duration:
This program's reception period has ended.
January 1 to March 31, 2020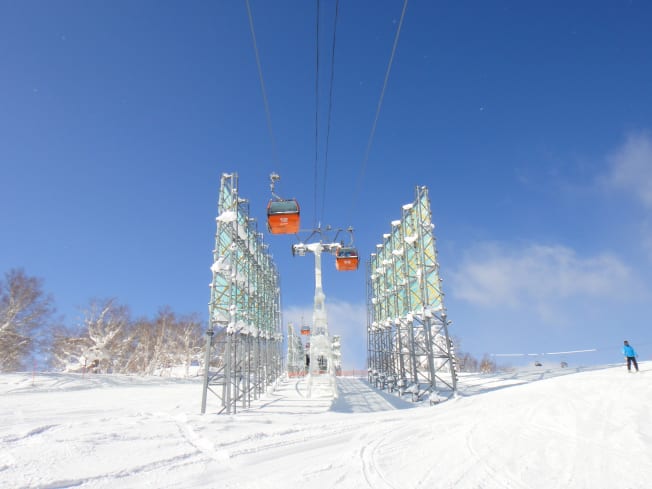 Overview
Sapporo Kokusai Ski Resort on Japan's northern island of Hokkaido has seven courses of powder snow offer something to test the skills of beginners and seasoned experts alike. Off the slopes, you can enjoy the snow park's sleds and inflated snow tubes. First time skiers can take the snow escalator for an easy way to experience the joy of skiing, with Chinese-language instruction available.

On sunny days, the 8-seat sightseeing gondolas provide panoramic views of Otaru Port and the Sea of Japan. The resort offers the largest selection of ski, snowboard and other gear rentals in Hokkaido, so you don't have to bring your own equipment. Rental reservations are not required. Enjoy this major Hokkaido ski resort at an exclusive "2020 price." Sapporo Kokusai Ski Resort is located about 90 minutes from Sapporo and 30 minutes from the Jozankei hot spring resort area. During the ski season, regularly scheduled buses run every day, making access easy.
Benefits
With the 2020 Special Travel Plan, you can enjoy one round trip on the gondola lift and sledding (at the foot of the mountain) for 1,750 yen (about 20% off the regular price). Ride the incredible 116-meter-long snow escalator for smooth movement over the beginners' course. The ticket is just 1,000 yen (about 30% off the regular price).
How to get involved
Fill in the application form, then present the coupon shown on your mobile device screen at the Rental Corner.
No procedures required, just present the coupon shown on your mobile device screen at the Rental Corner.
Eligibility
No restrictions.
Conditions
No restrictions for foreign visitors.
Disclaimer
There are only a limited number of sleds available. There may be a wait when all sleds have been rented out.
Information
Venue Name and info
Sapporo Kokusai Ski Resort

Venue Address
937 Jozankei, Minami-ku, Sapporo-shi, Hokkaido
Inquiries
Sapporo Kokusai Ski Resort: 011-598-4511 (Chinese)
Site URLs
Credit: Sapporo Kokusai Ski Resort