Cruise along the Seto Inland Sea
on a luxurious catamaran


Special Deals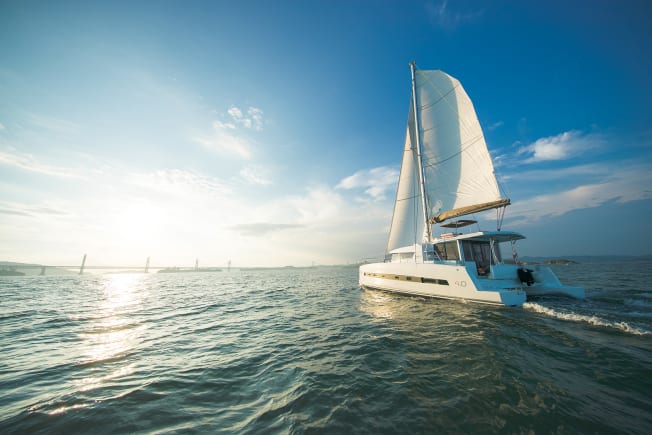 Duration:
March 1 to December 31, 2020
Overview:
Okayama is in the heart of Western Japan. It has a mild climate and minimal rain leading to its nickname the "Land of Sunshine." Uno Port in Okayama is the gateway to Naoshima, rewnowed worldwide for its contemporary art. From here, the cruise will take you on a tour of the islands in the Seto Inland Sea, including Naoshima, Teshima, Inujima, and Shodoshima.

This relaxing tour of the islands offers you the chance to gaze at nature, art, and local lifestyles from the comfort of a yacht. You also have the opportunity to stay on the desert island Kujira-Jima (limited to one group per day), where you can experience a variety of activities including barbecues, campfires, stargazing, and marine activities.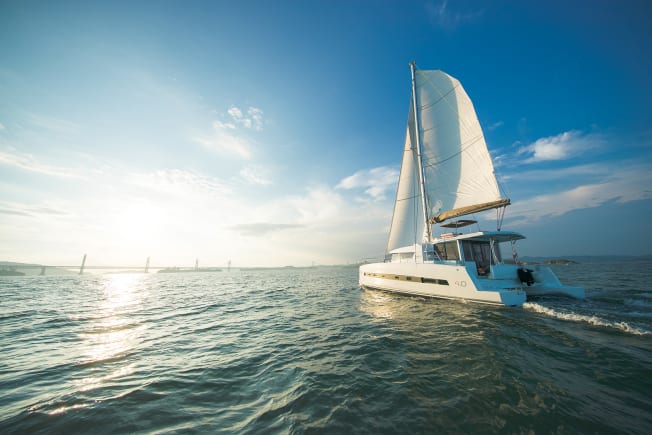 Benefits
The Kujira-Jima Cottage Stay Plan will be available to tourists beginning from 2020. Overseas visitors will receive a special gift of sake brewed in Okayama Prefecture in 2020. Catamarans are available for groups of two people per cabin, and up to three cabins are available for reservation. You can relax in a private space on this luxury cruiser.

Yacht Cruise Overview
Guest Rooms: Each cabin comes with air-conditioning, a shower, and a toilet.
Cruise Route: We offer tailored trips on a private charter, featuring primarily tours that go from Uno Port (Okayama Prefecture) to Naoshima (Kagawa Prefecture), which is famous for its art.
Meals: We can arrange anything from catering to an onboard chef.
How to get involved
When making an inquiry, please email Tamano Community Design (info@tcd-u.jp) with "This inquiry is from the JNTO campaign website."

You can also use the inquiry form on the SetoYachtCharter website (https://www.seto-yacht-charter.jp/), which is available in English, French, German, and Chinese. Please go to Inquiries, Other and enter "This inquiry is from the JNTO campaign website" after filling out the required fields.

Eligibility
No restrictions.
Conditions
Limited to foreign visitors.
Minors must be accompanied by an adult.
Disclaimer
Cruises will be canceled in the case of bad weather and natural disasters. In addition, according to the "Cancellation Criteria" below, they may be canceled even in the case of fine weather, due to a thick fog or strong winds. The staff will check the weather forecast in advance, but please be aware that reservations may be canceled at the discretion of our staff on the day of the cruise. In such cases, the price will be refunded in full. If changes are made to the arrival time or route of the cruise during the journey due to bad weather, a refund will not be made.

Cancellation Criteria
Cruises will be canceled when the wind speed or visibility falls under the following ranges, based on maritime forecasts 12 hours before departure:
Wind speeds of 8 meters per second or more, visibility of 300 meters or less.
Information
Venue Name and info
Setouchi Yacht Charter
Venue Address
Tamano City
Inquiries
Tamano Community Design
Tel: +81 0863-32-1222
Email: info@tcd-u.jp
Languages supported: English, German, Chinese
(Language supported on the yacht: English)
Site URLs