Travel around Japan's hot springs
to meet the Onsen Musume


Special Deals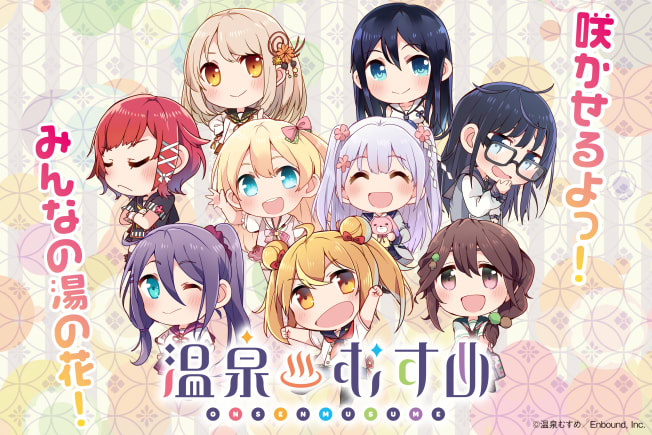 Duration:
This program is currently being postponed.
The new website is planned to open in January 2020
The stamp rally is planned to start in January 2020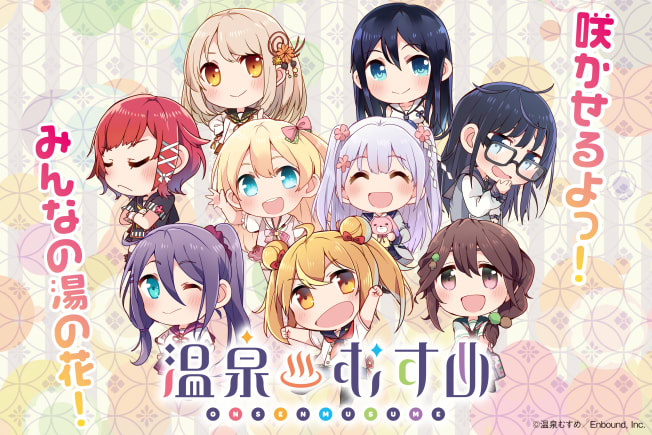 Overview
"Onsen Musume" is a campaign to promote hot spring culture and stimulate tourism in cooperation with hot spring resorts throughout Japan. Since ancient times, "kanban musume," or "poster girls" have worked to promote businesses and attract customers to shops all around Japan. These poster girls now take a new form with the introduction of over 100 Onsen Musume who are working to promote their local hot spring areas. Please come out to visit the Onsen Musume and hear their special tips for enjoying hot springs all around Japan.

On a new, multilingual site scheduled to open in 2020, check out weekly updates on the charms of various local hot springs. In addition, special events such as the "Onsen Musume Stamp Rally" will be held with the aim of connecting hot springs resorts all throughout the country. Special souvenirs are awaiting overseas visitors who complete the rally.
Benefits
Visit a new, multi-lingual website specially-made for 2020, and find more information about the digital stamp rally. Check the website for details on how you can make your visit to onsen a special event.
How to get involved
In addition to the above incentives, special benefits for visitors to Japan will be available upon presentation of a valid passport.
Eligibility
You must present the photo page of your passport.
The special souvenirs can only be obtained in Japan. We cannot mail them to you.
The special souvenirs are of limited quantity.
Conditions
The Company is not liable for any claims, including any loss, debt, damage, expense, troubles between applicants or between an applicant and a third party resulting from applying to this campaign or winning therein. The Company may change or cancel all or part of this campaign without prior notice to applicants. If the Company deems it necessary, this Agreement can be changed without prior notice to applicants, and measures necessary to ensure the proper operation of this campaign can be taken.
Please be aware that we cannot accept responsibility for any damage caused by the failure to access, register, or display this service due to delays or malfunctions due to the concentration of access to this service or status of the communication links, etc., or any subsequent events therefrom.
Applicants are responsible for internet connection fees and communication costs for applying in this campaign.
Information
Venue Name and info
Hot spring resorts across Japan
Venue Address
Nationwide
Inquiries
Email: info@enbound.co.jp
Languages supported: Japanese, English, Chinese
Credit: ©温泉むすめ/Enbound, Inc.