Special Deals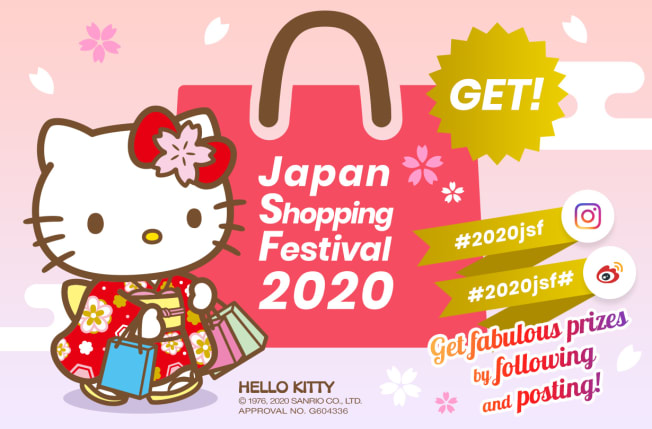 Duration:
January 1, 2020 - February 28, 2021
Overview:
Shoppers rejoice. The largest Japanese shopping festival on record will be happening in Japan in 2020 with an extra focus on bargains and fun. More than 1000 participating stores nationwide will be offering monthly fun events and special benefits to foreign visitors. During special bargain seasons, JSTO will provide additional cashback and original goods.

Promotional campaigns with plenty of valuable prizes will also be held in full force. Share your best shopping memories in Japan in 2020 and you become eligible to come to Japan again on an "Amazing Shopping Experience."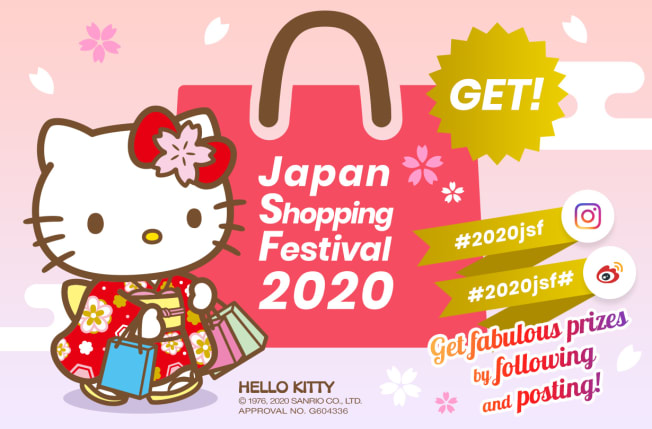 Benefits
SNS Share Campaign
Share your experience on SNS to stand a chance of winning valuable items including brand goods, high-quality Japanese fruit, Japanese crafts, and round-trip air tickets.

More than 1,000 stores throughout Japan will be offering discounts, gifts and special events
Some examples of gifts given with purchases include original and locally-designed, limited-edition "Hello Kitty goods." Some examples of discounts include 20-50% off during summer and winter sales (could be as much as 80% off.) Be sure to keep an eye on the timing and brands that interest you. Some examples of sales events include receipt of a 1,000 yen gift card in return for every purchase of 10,000 yen.
How to get involved
Terms specific to each campaign will apply.
Conditions
Eligibility is limited to individuals who are physically present in Japan during the campaign period. Japanese laws and regulations apply to the terms and methods for providing benefits.
Disclaimer
The Organization and its organizers are not responsible for any claims as a result of applying for this campaign or winning therein, including any losses, liabilities, damages, expenses, disputes between applicants or between an applicant and a third party. All or part of this campaign may be changed or canceled by the Association or the sponsors without prior notice to applicants. If the Association/Participating Company deems it necessary, this Agreement can be changed without prior notice to applicants, and measures necessary to ensure the proper operation of this campaign can be taken.
Please be aware that we cannot accept responsibility for any damage caused by the failure to access, register, or display this service due to delays or malfunctions due to the concentration of access to this service or status of the communication links, etc., or any subsequent events therefrom.
Applicants are responsible for the internet connection fees and communication costs in relation to participating in this campaign.
This campaign is led by several organizers located throughout Japan. The details for participation will be different for each organizer.
Information
Venue Name and info
Commercial facilities and retail stores throughout Japan
Venue Address
Nationwide
Inquiries
Japan Shopping Tourism Organization (JSTO)
info@jsto.or.jp
Languages supported: English, Chinese (Simplified), Chinese (Traditional), Korean
Site URLs
Credit: ©1976,2019 SANRIO CO,.LTD.APPROVAL.No.G601604